A client's story
How BAM Infra
guarantees quality

thanks to Construction Support

Result:
"Every day we receive the workability windows on a silver platter. You actually only notice your dependance when suddenly it isn't there anymore."
How do you make sure that an objective weather forecast is used by the whole company and failure costs related to the weather are thus being prevented? In 2010 Marco Oosterveld, Consulting Department Head at BAM Infra Nederland, occupied himself looking for answers to this question. "Construction Support has become a part of our primary process for quality assurance."
In the current market BAM Infra not only operates in execution. Consulting and R&D play a huge part within the construction company. A team of advisors and developers support road constructional issues both nationally and abroad – also when it's about preventing problems. An example: when are weather conditions good enough to guarantee the quality of the asphalt?
Weather app for construction
Over ten years ago Oosterveld and his colleagues used a tool they designed themselves. In an Excel sheet they entered the forecasted weather conditions to find out when and if it was sensible to work. "Of course it wasn't wholly accurate. One fills out an Excel-sheet differently than another. Let alone the fact there isn't time to do it daily," says Oosterveld. He would read the Weerplaza weather forecast on the back of the paper Cobouw. One day he contacted Menno Bom, Infoplaza's CEO, to discuss a proposal for an app.

As it turned out, the time wasn't ripe to invest in a weather app for construction. The free Excel-sheet did what it had to do: provide insight on workable hours for critical construction activities.
From subjective to objective weather forecasts
Detours, closed off highways and speed limitations: asphalting comes with a lot of discomfort for road users. That is why every step in the process is planned carefully, always considering the weather forecast with attention. And that's exactly why that forecast has to be precise, says Oosterveld: "Otherwise you derail the whole country unnecessarily. Look, when it comes to asphalting, we are the one and only expert. But when it comes down to forecasting the weather, we should really leave that to others."
The BAM Infra team used several weather sources. "One swears by using "Teletekst" for the weather, another used a weather app and someone else simply decided whether or not work could be done based on a project from the past that was done in similar weather conditions."
A few years later there was another chance to bring more consistency to the decision making process. Bouwend Nederland offered her members Infoplaza's services through Bouwweer. Oosterveld and his colleagues were invited by the trade organization to think about the look and feel, layout and functionalities such as reports on days off. That resulted in an accessible and easy-to-use dashboard with color codes for workable windows.
Don't bargain on quality
Days on which a hundred people are asphalting on ten different locations are more of a rule than an exception at BAM Infra. And every day a planning is made for tomorrow and the day after based on the weather forecast. With Construction Support the contracting firm got hold of an accessible dashboard in which it is made clear which construction activities can be planned for each project, based on the weather.
For every phase of the bituminizing process specific weather criteria have been added – for it can't be too cold when asphalt is processed, asphalting when it rains is bad for the quality of the road surface and adding the lines on the road can only be done when it's not humid.
These quality requirements – and thus the workable windows in the dashboard – can not be taken lightly, according to Oosterveld. Even if the client or the project team would benefit from finishing the work, despite the bad weather forecast.
"Even more so, we give out warranties for the products we deliver, often including a maintenance obligation spanning a few years. It's in the company's interest to keep those maintenance costs low. To give you an example: you cannot apply the upper layer of PA under certain weather conditions. If you do that anyway, you run the risk of having to replace the asphalt within the warranty period of five to seven years – at your own expenses!"
Responsibility for downtime
Colleagues in the line of fire who have to explain why there has no work been done on a certain day, often do so using the dashboard. The traffic light colors speak for themselves for team members as well as for the client. "Orange means we have to ensure control measures, like working underneath a tent when rain is coming, heating up the asphalt a bit when it's colder or simply getting started an hour later as soon as the rain has stopped. Red means no work can be done, no question nor discussion."
Users receive the weather forecast every morning in their email inbox. Every hour the forecast is updated in the app and if necessary users receive an alert. In the last five years, according to Oosterveld, the dashboard was down just once. "So the uptime is very high. You really only notice how much you depend on it when it suddenly isn't available. Every day we receive the workable windows on a silver platter. That morning I received multiple phone calls from colleagues at different construction locations throughout The Netherlands. I thought to myself: good, this means that this product has become an integral part of our primary process to ensure quality."
Working on better decision making,
together with our experts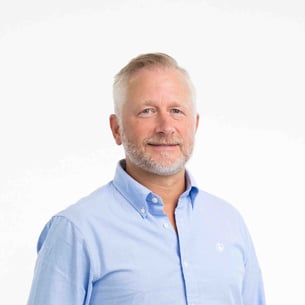 Camiel Richard
Business development manager
"We see more and more that weather forecasting is a primary part of the process to ensure quality within construction!"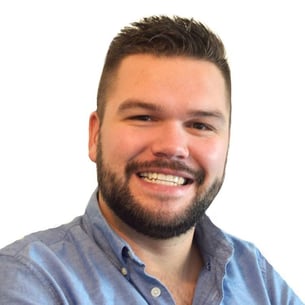 Jeroen Elferink - Ruijsch
Meteorologist
"The dashboard shows you at a glance where the weather can cause problems and when you can perform your work safely and efficiently."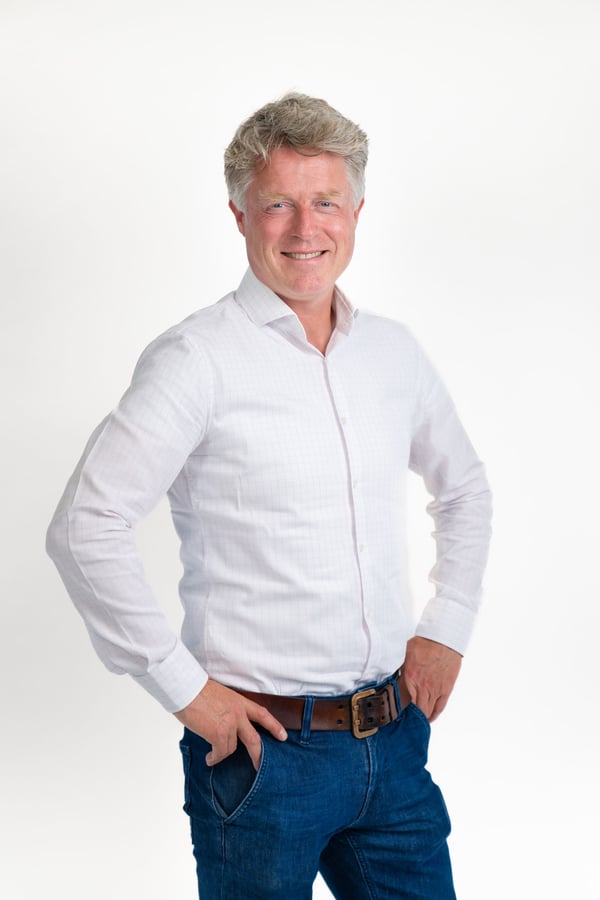 Do you recognize yourself in the story of BAM Infra?
My colleagues and I are happy to help you with your challenges. Fill out the form below and we will get back to you as soon as possible.
Olaf Sueters
Head of Sales B2B
We respond within one working day.