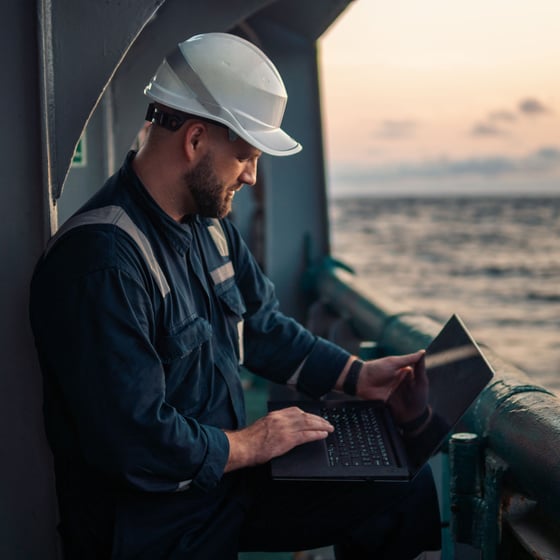 Make offshore weather
work for your business
Use weather windows to keep your offshore operations on track and on budget. Understand weather risks, optimise decision making and work safely.
Guiding you to the
decision point
Make confident operational decisions for offshore projects well in advance with access to high quality, reliable weather forecasts. By working closely with the marine industry, our solutions have been designed to increase safety, mitigate risks, minimise downtime and decrease costs.
Weather solutions that optimise offshore operations
Multiple forecast delivery systems
Access weather forecasts online, by email or API. A highly intuitive Marine Weather Dashboard will allow teams to quickly understand and implement the right decisions for offshore projects.
24/7 weather monitoring
Day and night our meteorologists monitor the weather to make sure offshore locations receive reliable forecasts and alert you if forecasts are changing. Still uncertain? Call the duty forecaster 24/7 to discuss the weather.
A trusted partner
With years of experience supporting global marine operations, our solutions will allow you to confidently make decisions which will optimise projects, enhance organisational safety, and reduce costs.
Workable weather windows
Understand the forecast situation at a glance in a Marine Weather Dashboard, using weather window technology. Input project limits and plan marine logistics with confidence.
Which sectors

use our marine services?
Renewable energy
Accurate and reliable wind and wave forecasts greatly contribute to the safe construction, operation, and maintenance of offshore wind farms. Specialist data available in the Marine Weather Dashboard will provide enhanced decision support helping to ensure safety and efficiency.
Reliable information for your wind farm
Receive accurate wind forecasts at multiple heights in order to optimise turbine repair.
Make decisions based on knowledge
Schedule maintenance in 'low winds' and protect your crews in 'high winds'. Plan activities with weather windows.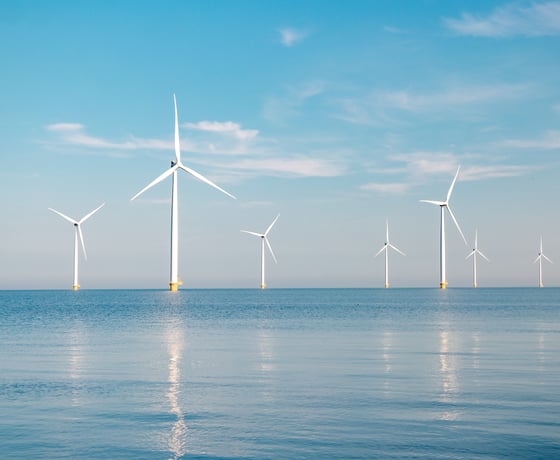 Oil and gas
Can a helicopter land on the platform? Can a rig move go ahead? In many locations, weather conditions can change very quickly and compromise your project, staff, and customers. Our meteorologists can help you minimise downtime by guiding you to the right weather-related decisions.
Operational limits and weather window
By understanding project limits, we can help you choose the right solutions. Our Meteorologists provide critical decision support, allowing you to manage potential weather risks at every level of offshore operations.
Customized data
Receive the forecast in the dashboard, via email (PDF), FTP, CSV or API.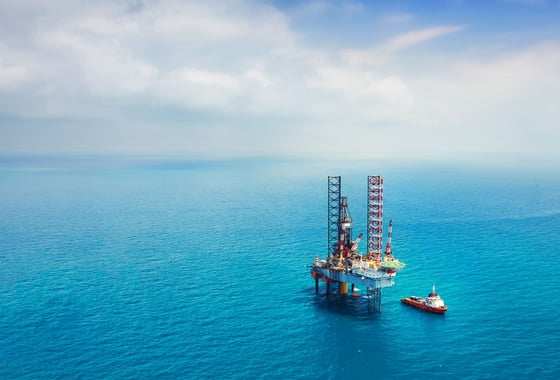 Dredging
As a dredger operator you constantly have to deal with the influence of the weather on your operations, especially in ports, navigation channels and coastal areas where the impact can be considerable. For nearshore locations like this Infoplaza modellers can really help you make a difference, they can analyse bathymetry, select appropriate nested forecast models (SWAN or SWRT) and ensure the best information for your operational area is used. Through collaboration and analysis, we can produce the best forecast possible for your location, to let you take the right decisions.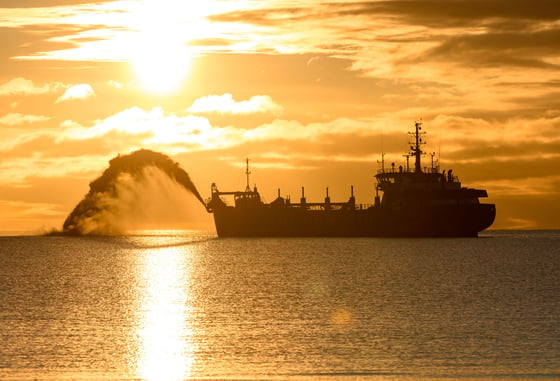 Nearshore solutions
We use high resolution models to accurately assess the sometimes complex near shore metocean conditions. We combine model results, weather observations as well as our experience to provide robust and accurate forecasts in these coastal locations. If you have a challenging operational area we have the skill to forecast for it!
We also have a Metocean Weather Planning service for nearshore locations. Do you want to know more?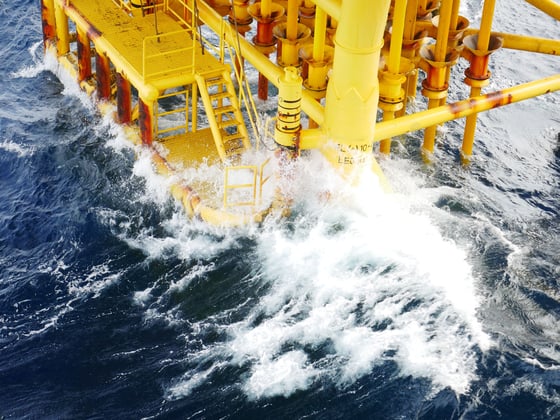 Maritime transport
We can provide site specific forecasts for marine vessel operations, as well as provide routing forecasts for vessels taking longer voyages. This will allow the vessel to sail the most optimal route and carry out its activities efficiently at each location. This service can be further enhanced by providing ship motion forecasts, considering the ships response to wind, waves, swell and direction.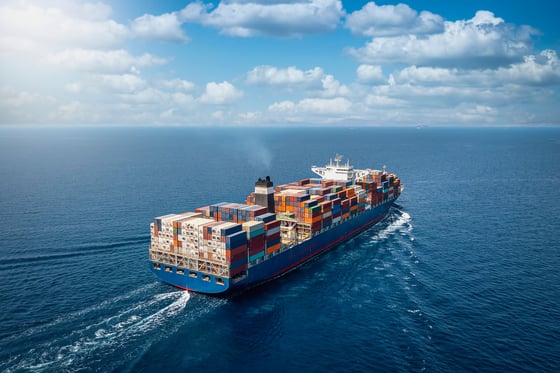 Route and helicopter forecasts
Helicopter logistics are essential in keeping offshore rigs operating effectively. Forecasters pay special attention to visibility and cloudbase elements of the forecast in order to assist aviation departments scheduling. In addition, Infoplaza is investing time and research into icing and trigger lightning forecasts which are increasingly flagged by Heliops and CAP437 as problem factors.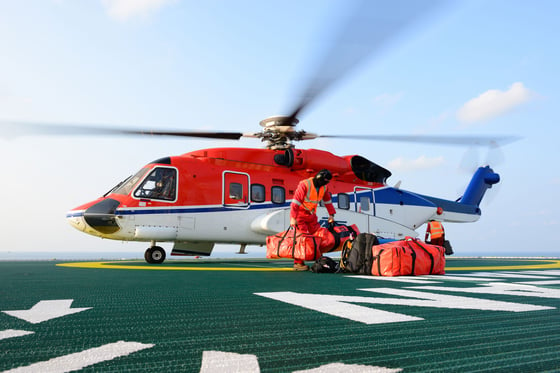 Facts and figures

on Marine Weather
1
an up-to-date weather forecast every hour
24/7
support from marine meteorologists
25+
Weather experts and wave modellers
> 200
international marine and offshore companies which benefited from our solutions
Marine Weather Dashboard
'At a glance'

understanding of offshore workability

Supported by skilled marine weather experts the Marine Weather Dashboard will provide you with the information take the right decisions for your offshore operations. Discover how a customisable dashboard will allow you to find the correct weather window to save time and costs and increase safety and efficiency.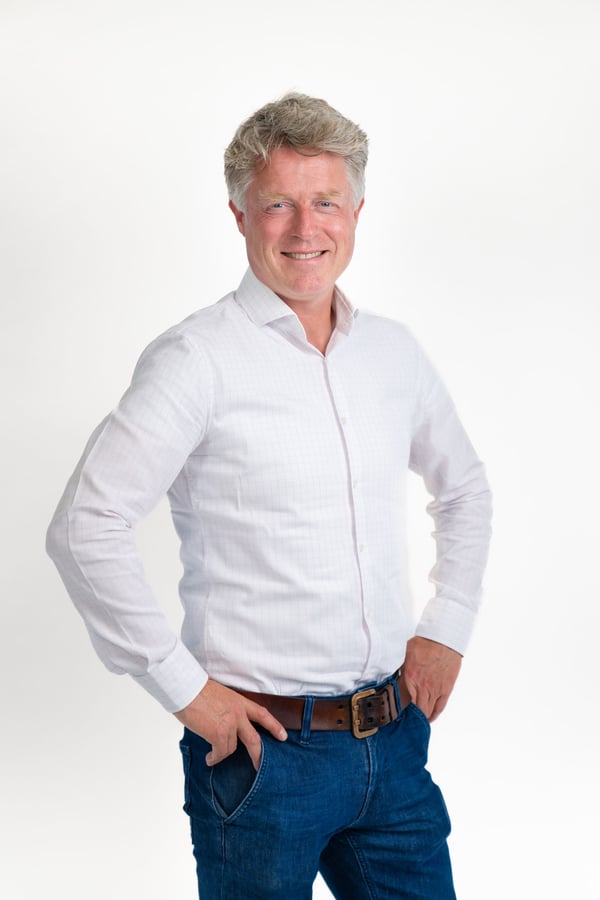 Tell us about your offshore requirements
Do you need information about workability windows for an offshore location? Please reach out and discover how the Marine Weather Dashboard and other solutions may help optimise your offshore operations.
Stay
up-to-date
In our blog we regularly post about recent developments and our meteorologists share all kinds of knowledge about the impact of the current weather on safety and planning in the marine industry. Or join the 1000+ marine professionals on our LinkedIn page.