A client's story
"Together
we continue to innovate

in order to prevent failure costs in construction"
– Bouwend Nederland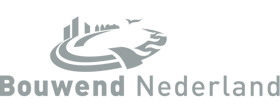 Result:
"In the dashboard you can tell instantly which are the workable windows you get to deal with in the next seven days."
Roeland Contzé, Manager Partners at Bouwend Nederland, knows that a construction company's planning strongly depends on the weather. Four years ago the trade association found a partner in Infoplaza with which construction companies can make faster decisions when it comes to that planning. "We build it (the dashboard, ed.) for and with contractors. Infoplaza's active attitude fits well with that."
Any construction company wants to limit failure costs because of bad weather as much as possible. "If a hiccup presents itself in the planning, you know you're suffering a financial loss on a construction project," says Contzé. Apart from that, he knows members of the trade organization are always looking for a solution to make it easier to apply for unemployment unworkable weather for employers during hold-up due to frost.
User panel
To respond to these needs Bouwend Nederland wrote a tender offer in 2017 for a couple of weather services. In Infoplaza the trade organization found a party willing to innovate further, for their members, the weather information by Bouwweer. That innovation started off with a user panel that was asked for ideas.

The panel consisted of employers of members that have to deal with weather influences and planning on a daily basis. Amongst them a few big corporate groups – like BAM Infra – and smaller MCO construction companies. According to the panel the dashboard had to provide quick insight on when and why the weather has a negative influence on planning a project. Those criteria had to be able to be adjusted by the clients themselves. "Each construction company works with other materials that determine the workable weather conditions, like temperature. One company cannot work at 6 degrees Celsius and receives an alert through the dashboard. Another company uses a new, innovative material and is indeed able to work at 6 degrees Celsius and doesn't want to receive an unnecessary alert. That functionality is very important."
Workability windows per project
Right now, because of that, Uitgebreid Bouwweer – with free login access for members – is focused on users creating a project themselves and set the activities based on the weather criteria. Those who take their time at the start of the project and indicate the nature of it, receive a daily, detailed weather forecast for the selected location. In the dashboard you're able to tell instantly which workable windows you're dealing with in the next seven days. And you're able to set alerts for each user.
A third of the members of Bouwend Nederland actively uses this construction related weather information, resulting in 3.100 accounts for the digital dashboard. Still, a lot of them use the general weather information by Bouwweer when making the planning. To encourage members to create a project there's a short video in the application that takes users by the hand. Contzé absolutely sees the added value of creating projects in Uitgebreid Bouwweer: "It's a small time investment that serves you a lot during the rest of the project. Without creating a project you still receive very detailed construction specific weather information, but you miss out on the alerts and automatic recording of the weather forecast. The latter is of a lot of use – for example in case of excessive damage caused by an unexpected downpour – because the insurance company can ask about why no precautionary measures have been taken."
Report unworkable weather
Apart from the possibility to customize Bouwweer's dashboard to fully serve your needs and wishes, there's also the option to make prognoses about the amount of downtime per project, to report the number of days and archive them. That way Uitgebreid Bouwweer provides immediate insight, also for the construction companies' orderers, on the number of (non) workable days since the start of the project. Gertjan Damsteegt of the construction company that carries his name writes the following in his online review of Uitgebreid Bouwweer: "Every so often I compile an oversight for clients that includes the unworkable weather and I introduce it at construction meetings. That way there is never any doubt about the number of remaining days per project."
In the past Infoplaza already worked on making the dashboard for tablet and mobile users more user-friendly. Contzé keeps listening for feedback by big as well as smaller MCO companies in construction. "When members want things to be even easier, we add the further developing of certain components to the agenda. We build it for and with contractors. Infoplaza's active attitude fits well with that."
Working on better decision making,
together with our experts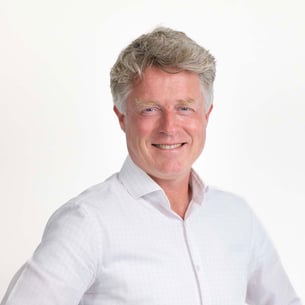 Olaf Sueters
Head of Sales B2B
"We see more and more that weather forecasting is a primary part of the process to ensure quality within construction!"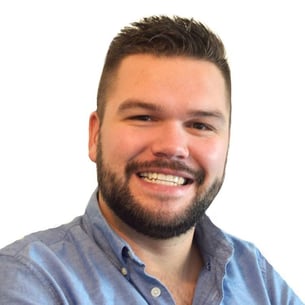 Jeroen Elferink - Ruijsch
Meteorologist
"The dashboard shows you at a glance where the weather can cause problems and when you can perform your work safely and efficiently."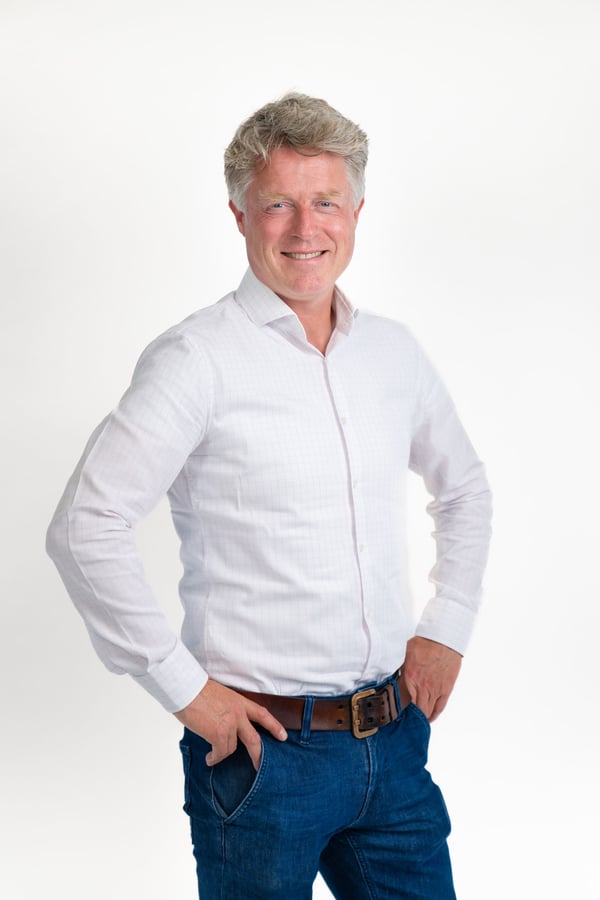 Do you recognize yourself in the story of Bouwend Nederland?
My colleagues and I are happy to help you with your challenges. Fill out the form below and we will get back to you as soon as possible.
Olaf Sueters
Head of Sales B2B
We respond within one working day.