From heavy winds to high waves, reduced visibility, lightning and more, the weather-related risks for offshore operations are serious considerations. How do you keep your crew safe while minimising waiting on weather (WOW) for your offshore operation in the North Sea?
Organising offshore operations in the North Sea can be a challenge. The forecast used to plan each operation needs to be as accurate as possible for your specific location in the North Sea. Since it's easier said than done, here's how you can minimise the weather impact on your operation.
Accurate weather forecasting in the North Sea
Investigate which weather forecast provider is able to deliver you the most accurate forecast for your offshore location. Professional forecasters use a variety of automated and expert data to generate offshore forecasts. They compare and collect historical data and use weather models to generate an optimal forecast. Even with all these data collections and comparisons, no weather forecast is 100% accurate. However, there are further forecasting methods that can be employed to offer insight into weather uncertainties.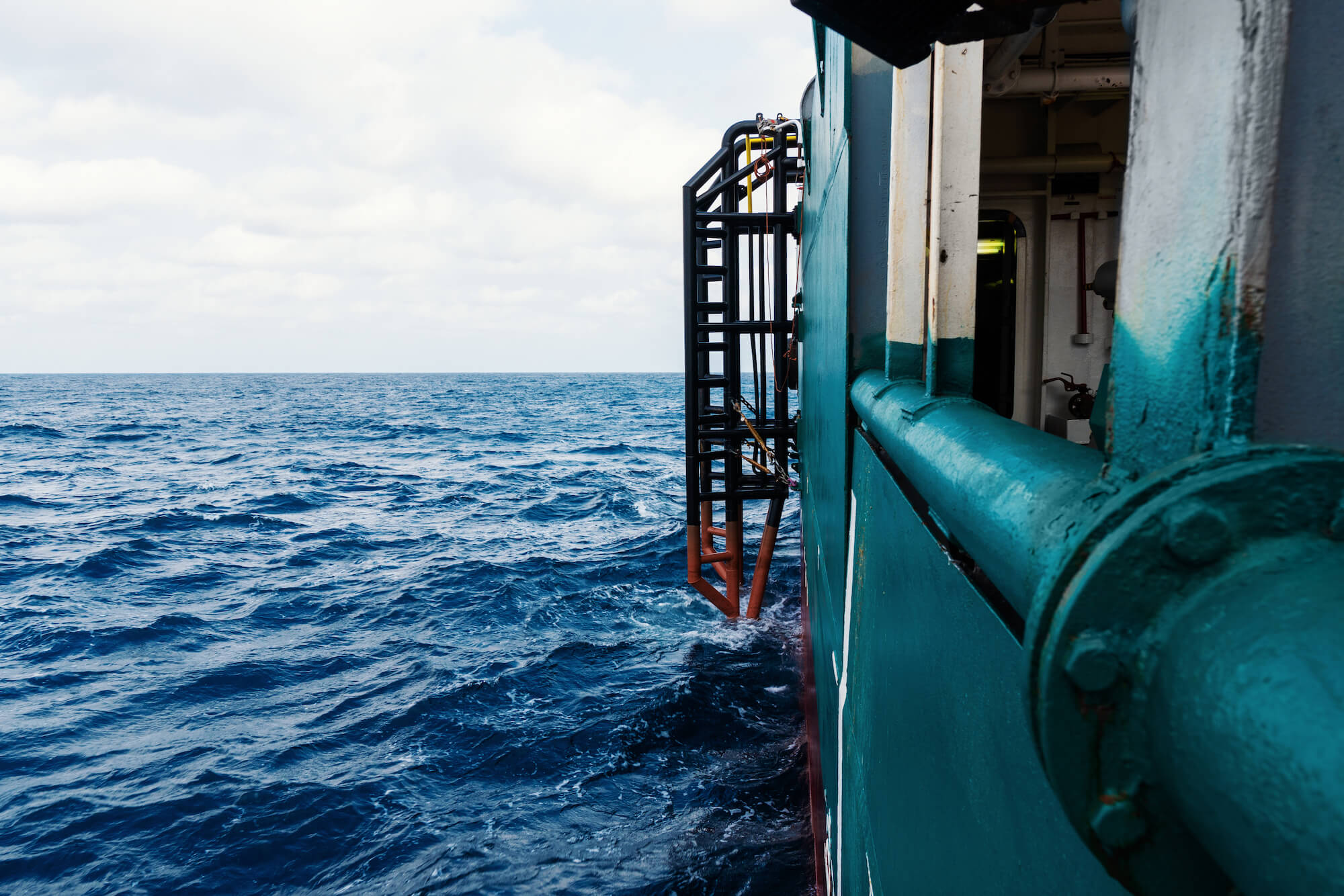 Calibration through validation
Local bathymetry near the coast or a nearby cliff could have a significant impact on the offshore weather forecast. A weather model which doesn't incorporate these local factors into the forecast, might result in low confidence levels. As a consequence, your crew might not take the forecast seriously anymore. To restore trust in the offshore weather forecast used, a simple validation of the weather conditions on site is worth looking into.

Although any quantitative feedback from the site is useful, the best way of calibrating the weather models used is from a sensor (anemometer or wave buoy) that provides observational data near real time. With this data the forecast can be adjusted to match local effects. For instance, if waves break over a sand bank or if there's a refraction of waves due to a shallow water body at your offshore location, the observational data will tell you.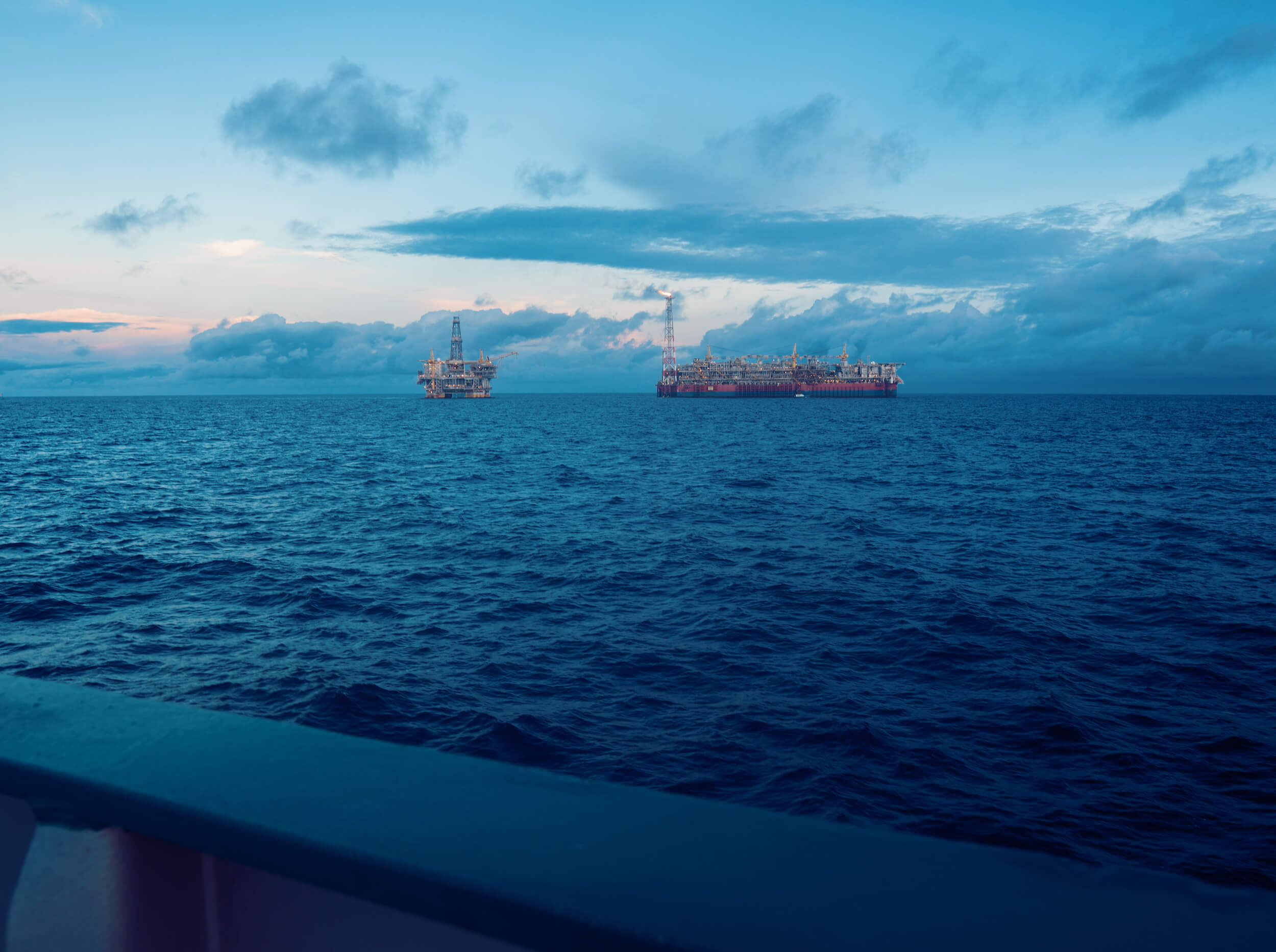 Instead of using observational data as a means to check the weather forecast, provide your forecaster with an extra pair of eyes on the location to calibrate the existing weather model and improve the forecast.

In addition, calibration through validation can provide more than increased weather accuracy. If integrated into your weather dashboard, you can keep track of the trustworthiness of your weather forecast by comparing the observational data with your forecast in hindsight.
A clear margin of weather uncertainty
Let's say a low pressure area is expected to pass very close to your offshore site. Some offshore weather forecast providers are able to show you the certainty with which this pressure system is passing. How likely is it that it will pass just north, with high wind speeds as a result? What are the chances that it will pass just south, with a completely different wind direction? Or will it pass over the forecast area, resulting in near to no wind for your offshore location?

Three different scenarios that will all have their own effect on the offshore operation. Being able to see the probability of each scenario to actually happen, facilitates you and your team to anticipate your operational planning to the weather forecasts that will most likely occur.

Compare weather windows
No one operation is the same – time needed and weather limitations vary. In case you find your team waiting on weather (WOW), wouldn't it be great if your weather forecast would give you insight on what type of operation would be possible? If only you would be able to adjust your weather thresholds.

Imagine, you want to conduct an air diving operation. Wind gusts and wave height limits are met on and off in the next five days, not allowing you to schedule the air diving operation for the upcoming week. However, there's still maintenance work to be done on the oil platform, which requires different thresholds. Being able to add and adjust thresholds in your forecast dashboard for several operations scheduled in the next few months, allows you to plan more flexibly and reduce WOW.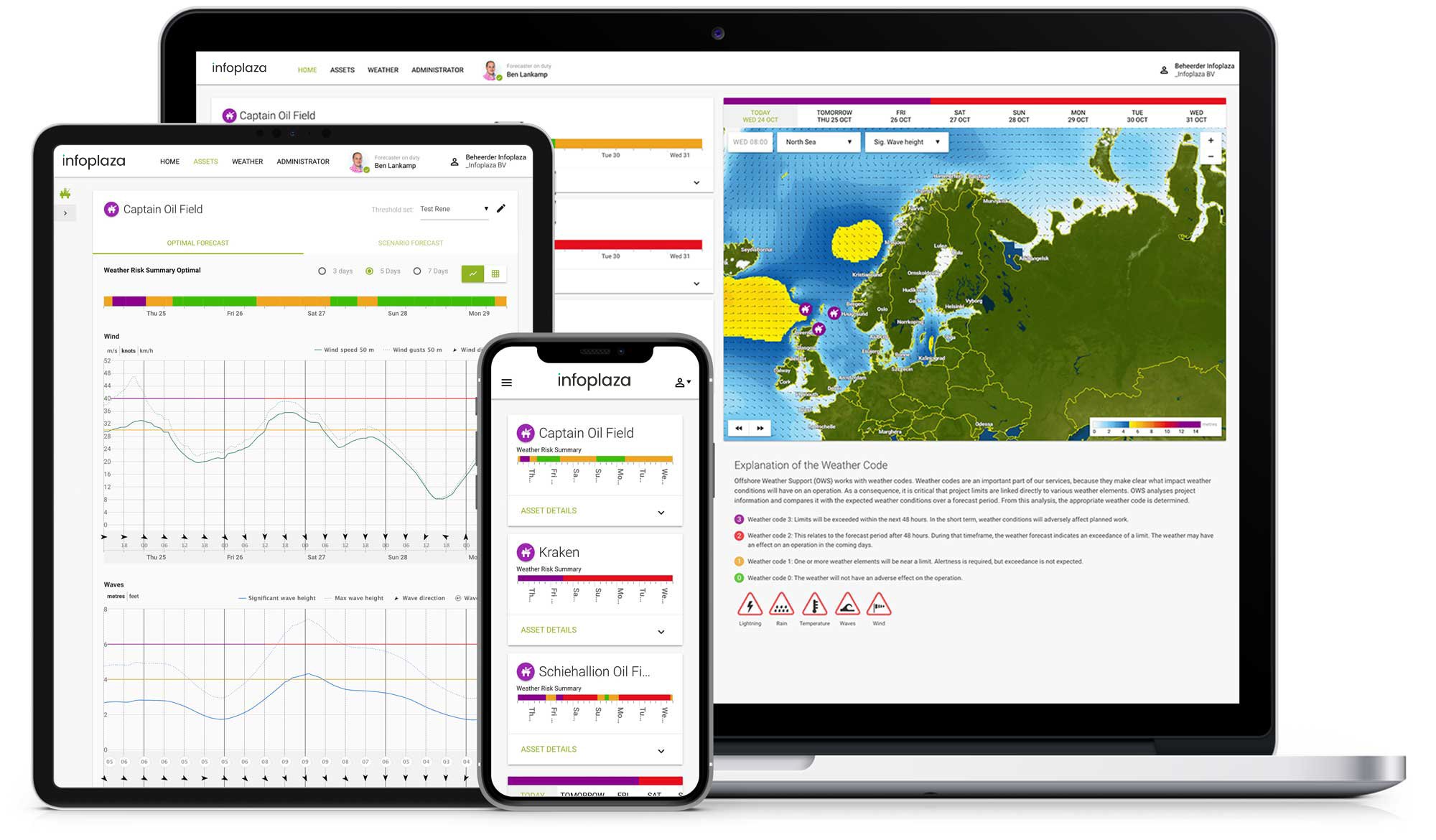 Keep stakeholders up to date
When choosing an offshore weather forecast provider for your operation in the North Sea, keep in mind how and how often the forecast is communicated to you and your crew. Some providers send you the forecast (in a pdf) daily. But what if the forecast changes during the day?

In order to minimize weather impact, you need to work with the weather forecast as much as possible. So who is keeping track of the weather during the day?
Consider giving all stakeholders access to their own online weather dashboard. An online forecast usually updates the weather forecast several times a day and notifies colleagues automatically when limits are met or weather conditions will suddenly change. It will minimise weather impact and enable you to (re)schedule offshore operations safely and well in advance.
Tailored forecasts for each operation
Every offshore operation needs a marine weather forecast tailored to the specific location. Find out what a team of experienced marine meteorologists can do in a personal demo.