Just like the last days, large parts of the North Sea will be influenced by Atlantic high-pressure this week. Pressure remains low over northern Scandinavia and NW Russia. An associated cold front, currently over the northern North Sea, moves slowly SE. Over the eastern North Sea this results in stronger winds, with even gale force winds possible on Thursday, but a ridge of high pressure will bring calm and good workability conditions here on Friday. The western areas of the North Sea benefit most of the Atlantic high-pressure area, with calm and good workability conditions for large parts of the week. Will the northerly flow persist during and after the weekend? Find out the details in this week's weather briefing below.

Video briefing at the end of the article
Synoptic overview
Strong high-pressure (1036 hPa) over the Atlantic, just NW of the UK, remains nearly stationary the coming week. This results in a persisting N'ly flow with mostly dry conditions and low risks of fog. An associated ridge over the North Sea shifts slowly south, a further ridge is expected to shift south over the North Sea on Friday and Saturday. Low-pressure is present over northern Scandinavia and NW Russia. An associated cold front over the northern North Sea moves slowly SE. Precipitation near the front will be minimal, but the increased pressure gradient near the front will result in stronger winds, near gale or even gale force winds are expected near the SW coast of Norway and the west coast of Denmark on Thursday. By Friday and Saturday, a new ridge is expected to shift S over the North Sea, resulting in calm conditions. No major changes are expected for Sunday and the beginning of next week. High pressure remains located NW of the UK, resulting in a persisting N'ly flow, temporarily strengthened by weak troughs at times.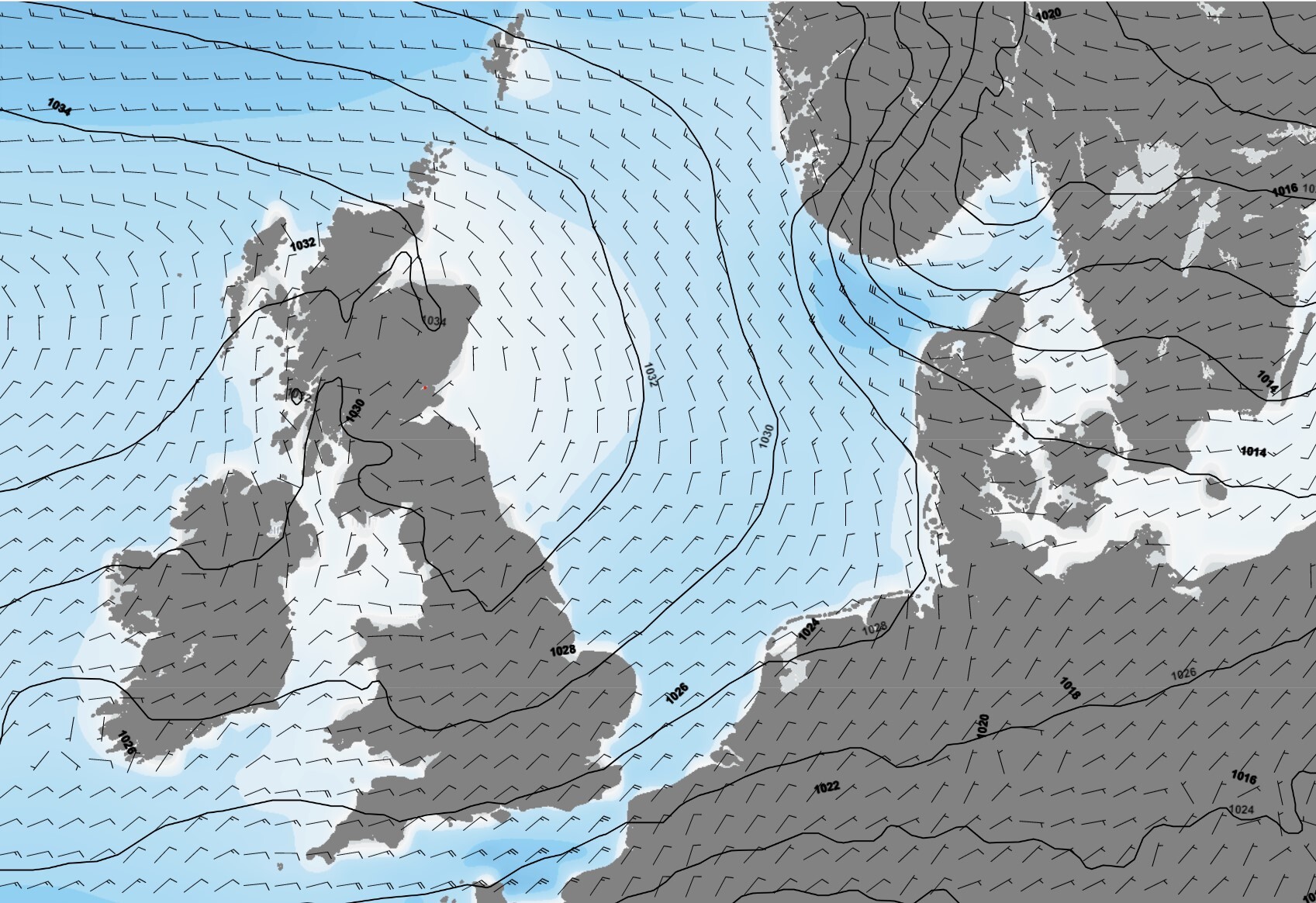 Figure 1. Wednesday May 31st, 00UTC. Ridge of high pressure results in calm conditions and low waves over the North Sea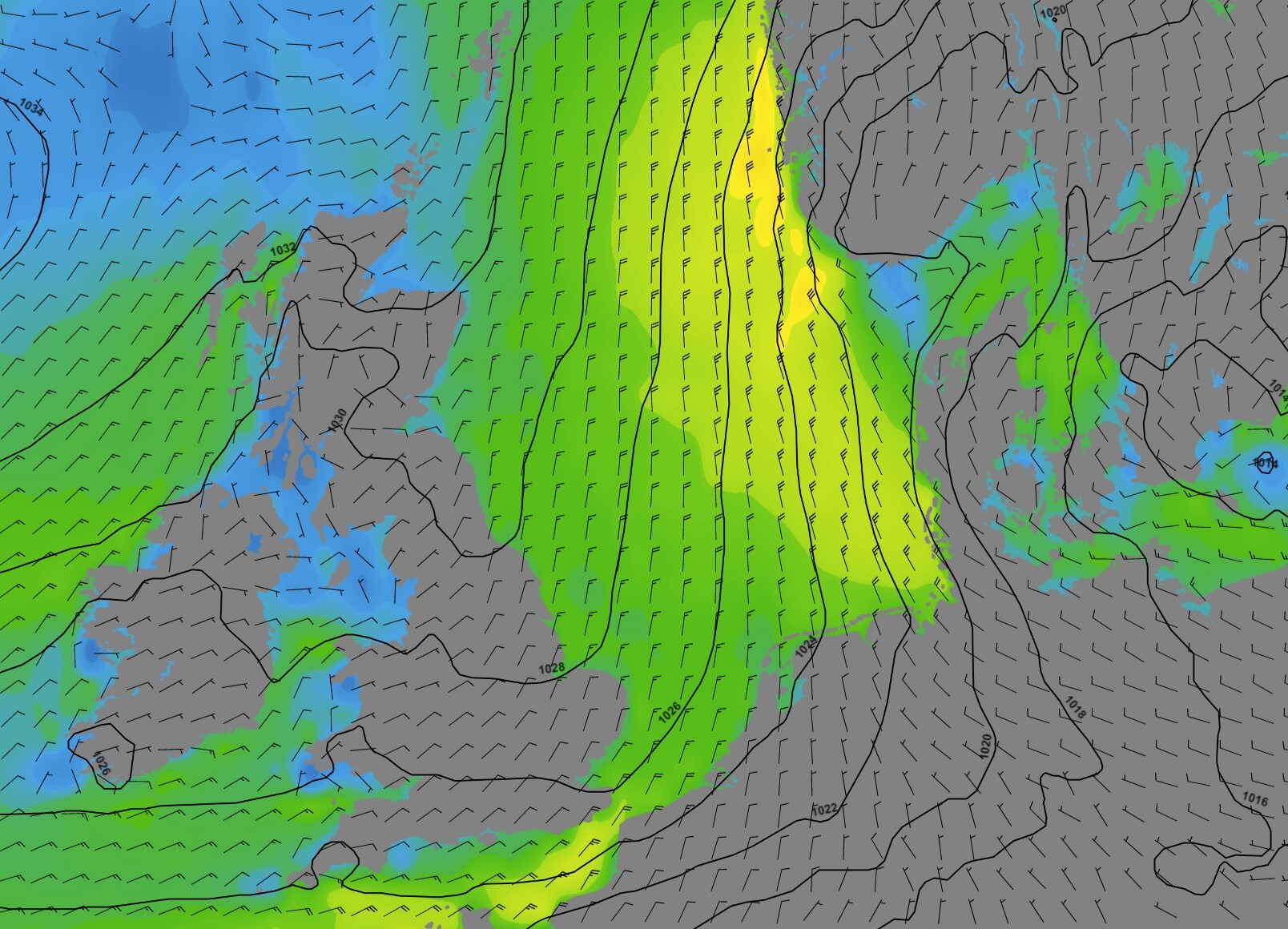 Figure 2. Thursday June 1st, 12UTC. Strong N'ly flow in between high pressure NW of the UK and low pressure over Scandinavia. Near gale to gale force winds near SW Norway.
Wind and waves

The ridge of high pressure results in low wind speed and low waves at first. Over large parts of the North Sea gentle to moderate breezes and slight to moderate seas, with significant wave height around 1 meter result in good workability conditions. Only near the SW coast of Norway wind speed and waves are higher, with fresh winds and waves up to 2 meters.

The crossing of the cold front results in deteriorating conditions on Thursday. In the eastern parts of the North Sea the wind increases to near gale or gale force, with rough seas and waves of 3 to 4 meters. Further to the west the weather remains influenced by the high pressure, with moderate to fresh winds and moderate seas with waves around 1.5 meter. Over these areas the good workability conditions persist.
By Friday and Saturday good workability conditions are expected to reoccur for most areas. The wind decreases to mostly moderate or fresh, resulting in slight to moderate seas and waves of around 1 meter.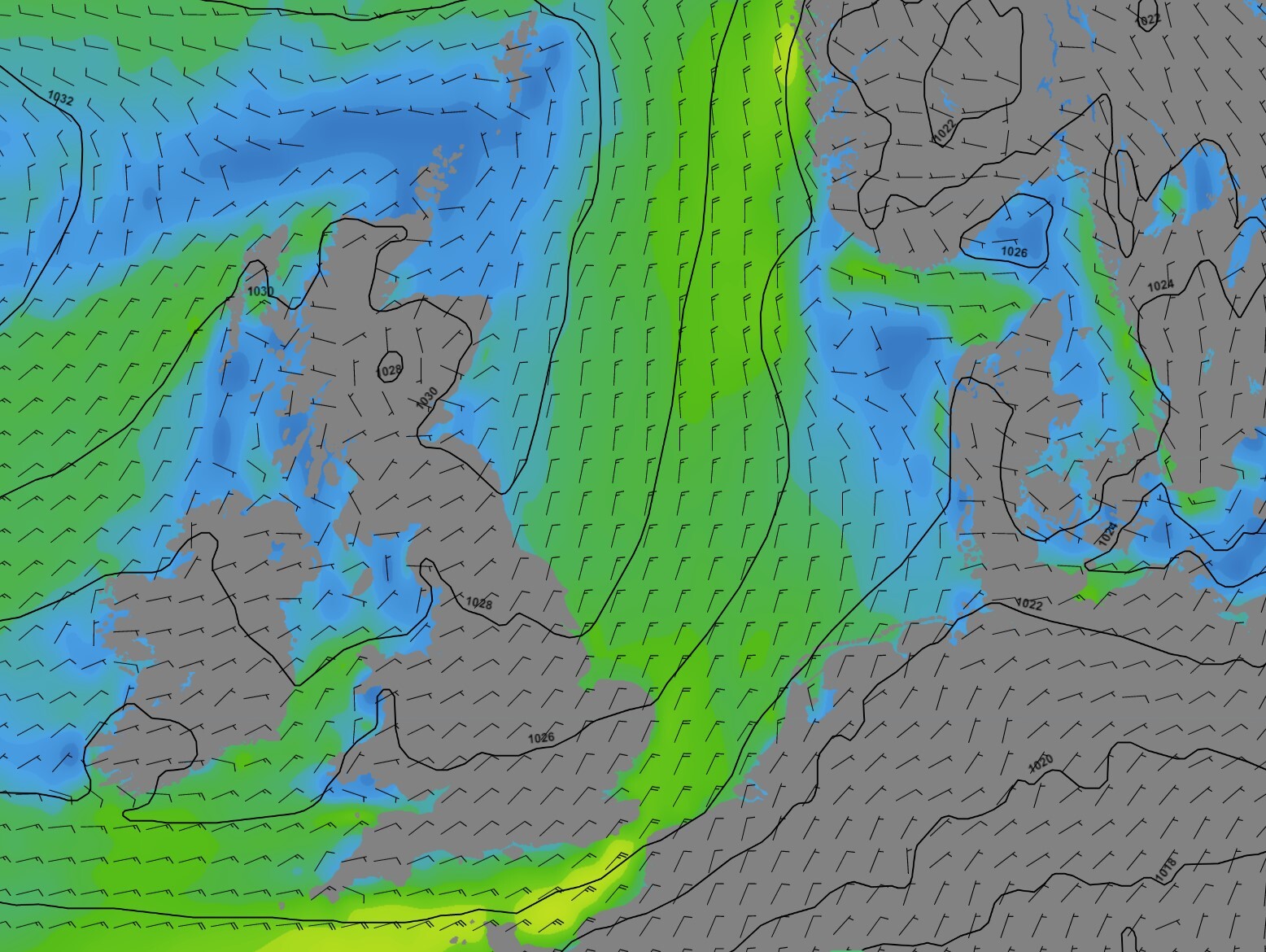 Figure 3. Friday June 2nd, 12UTC. A new ridge extends over the North Sea. Calm conditions again with mostly moderate to fresh winds over the area.
Conclusion
Large parts of the North Sea are expected to have good workability possibilities this week. The weather remains fairly calm and the chances for fog are low. The eastern North Sea will experience worse conditions on Thursday, with near gale winds and rough seas, but conditions will improve in this area again on Friday.
Weekly weather briefing
Every week we will post an updated weather briefing on the Infoplaza website and the Infoplaza Marine Weather Operations LinkedIn page. We will also share weather related articles and topics on offshore weather on these pages. We hope all our clients stay safe at sea this week. Please feel free to contact us at any time if you have any questions or remarks.