Much of the UK and the North Sea will see unsettled conditions this week as several low-pressure systems approach the North Sea from the West. It seems like autumn is building up a head of steam.
General situation
In contrast to last week, we see that frontal troughs reaching the North Sea will be stronger and more pronounced this week. Low pressure is located just South of Iceland today, with a deep trough extending across much of the North Sea towards Denmark. A secondary trough is expected to affect mainly the southern North Sea coming night. After a brief passage of a high-pressure ridge early Wednesday, strong low pressure is expected just Northwest of the UK in the afternoon. It will affect the entire North Sea late Wednesday and early Thursday. Towards the end of the week, the conditions seem to improve for large parts of the North Sea. However, unsettled conditions are still expected to continue for parts of the Southern North Sea and the German Bight.
Wind situation in the North Sea
In front of and behind today's trough, sustained winds are expected to pick up to 7-9 Bft winds (30-45 kts) over much of the North Sea and the English Channel with gusts of 50 kts. The wind will decrease in many places tonight, except for the English Channel, the waters close to The Netherlands and the German Bight. Winds are expected to pick up again during Wednesday. Firstly West of Ireland, with winds reaching up to 45-55 kts in the afternoon. Force 9 winds are also expected over the Irish Sea (Figure 1). From the afternoon, winds over the North Sea will gradually increase to 30-40 kts again, with gusts up to 55 kts over the Central North Sea.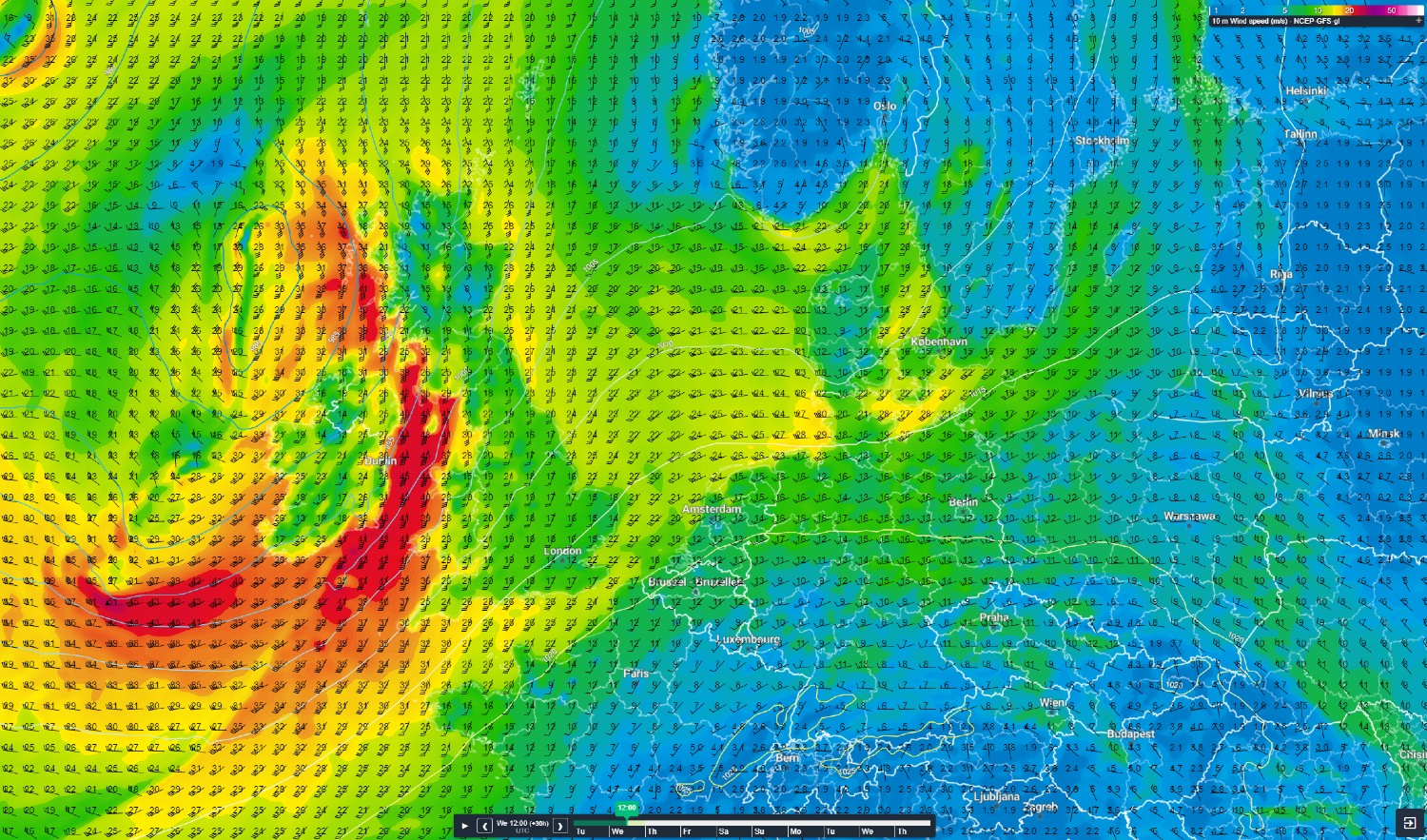 Figure 1: Sustained wind speeds at 10m height on Thursday 3 November at 00UTC
Waves in the North Sea
With a southerly to south-westerly flow over the North Sea, the fetch is relatively long with waves building more easily. Significant wave height increases to 3.0-4.5 meters over the North Sea today, while the southern entrance of the English Channel will experience a 5.0 m significant wave height. Conditions will deteriorate on Wednesday just West of Ireland. On the open waters of the Atlantic Ocean, waves are able to build up to 8.0 or 9.0 m significant wave height. From Wednesday night and into Thursday, waves are expected to reach 3.0-4.0m over large parts of the Southern North Sea. The Central and Northern North Sea will experience a significant wave height of 4.0-5.0 meters. Waves over the North Sea will reduce Thursday and Friday, sometimes even dropping below 1.0 m again.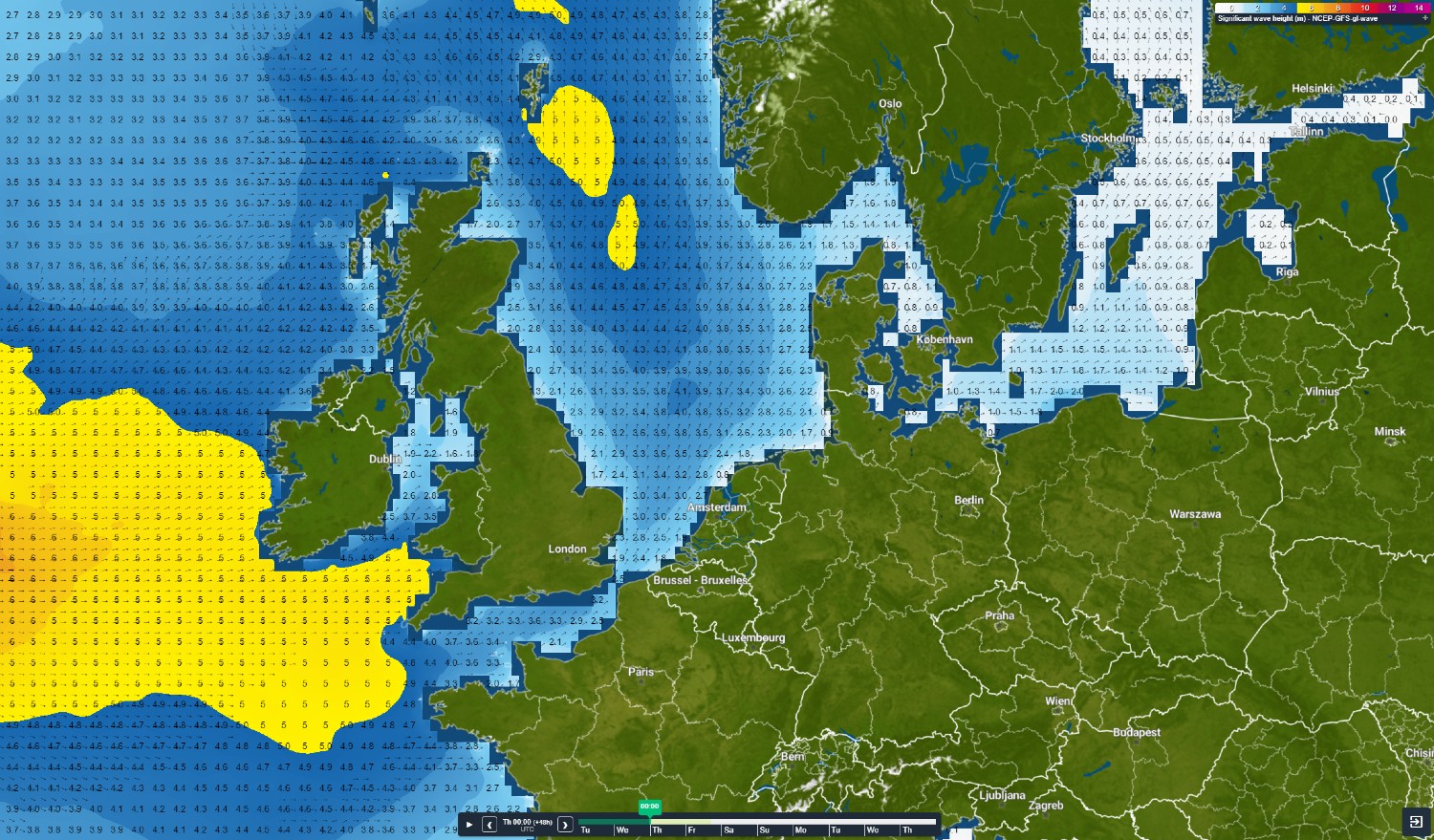 Figure 2: Forecasted significant wave height on Thursday 3 November 00UTC.
Weekly North Sea weather briefing
Like this article? We plan to publish this general briefing every week on Tuesdays. We'd love to hear your feedback. You can contact us anytime. Next to that, we plan to post this North Sea weather briefing on our Infoplaza for Marine Weather Operations LinkedIn page as well, so be sure to follow us to never miss an update.