North Sea weather summary for this week
Over the last few days, the northern North Sea was dominated by near wintry conditions. High pressure over northern Scandinavia has resulted in a strong easterly flow which has brought cold air over the North Sea. The still relatively warm water of the North Sea, combined with the cold air, has produced very unstable conditions. Widespread showers of hail, sleet and melting snow have occurred. A complex low over England currently is delivering a more southerly flow, bringing milder conditions. Although the wintry showers are expected to disappear, the prevailing conditions are not expected to improve. Strong to gale force winds will result in rough to very rough seas. Towards the weekend conditions might temporarily become less stormy. Find out in detail what we expect to happen below.
Near-gale to gale wind over the North Sea
Over the last few days, the North Sea, and in particular the northern half of the North Sea, was under the influence of a high-pressure area over northern Scandinavia. South of this a high easterly flow transported cold air over the northern and central North Sea, with only the most southerly areas, near eastern England and the Channel, remaining mild.

Currently a complex low near England is pushing a warm front over the North Sea to the north, followed by mild air. It is expected that some wintry showers might still be possible East and West of Shetland.

Unfortunately, no significant weather improvement is expected in the short term. Deep Atlantic lows swirl counter-clockwise in the area west of Ireland and south of Iceland over the next few days. As pressure remains relatively high over northern Scandinavia the pressure gradient over the North Sea will to remain high, especially over the northern North Sea. Near the southwest coast of Norway gale force winds are expected to persist until Friday. Further south the conditions are anticipated to be less stormy, but still strong winds will be widespread over the area on Thursday.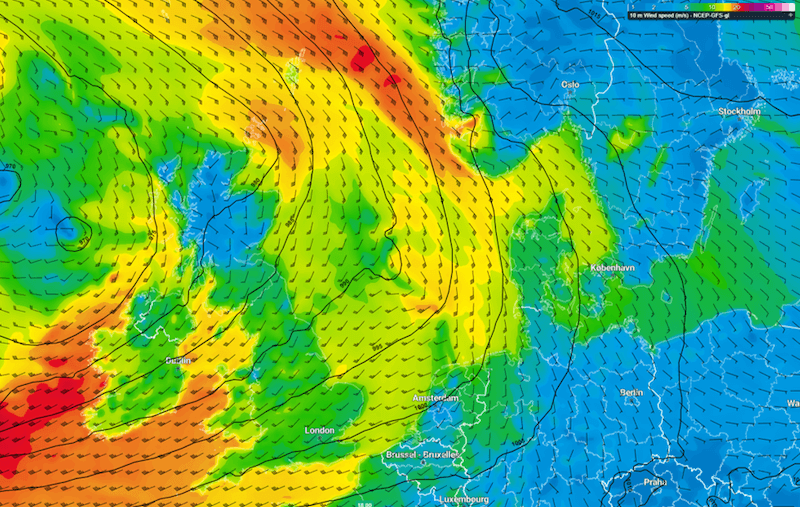 Figure 1: Forecasted wind speed and direction on Wednesday November 23rd 18UTC

A trough is expected to track in a north-easterly direction over the North Sea on Wednesday and early Thursday, resulting temporarily in a strengthening of the wind, combined with heavy showers and gusts. Even isolated thunderstorms are possible in the southern regions. A further trough is expected to follow the same track late Thursday and Friday morning.

During Friday, the Atlantic low is expected to gradually weaken while high pressure shifts from the Azores to Spain and France. An associated weak ridge may pass the North Sea on Saturday, leading to some temporarily improved conditions. In any event however, wind speed is expected to remain mostly fresh.

By Sunday a further deep low is expected West of Ireland, assuring persistence of the unsettled conditions over the North Sea. The track and development of the low, and its impact on the weather in your area will be closely monitored at Infoplaza.
High waves
The mostly near-gale southerly winds will result in the build-up of high waves in the northern North Sea and the East Shetland Basin at first. Also West of Shetland, where the wind will become south westerly on Thursday, the seas will become rough to very rough. Hs is expected around 4-6m in these areas on these days.

Further south the fetch is more restricted, resulting in lower wind speed, with Hs expected to remain between 3-4m.

On Friday and Saturday, the atmosphere will calm down under the influence of the ridge of high pressure. Winds will decrease to mostly fresh and as result, Hs will lower temporarily to around 2m.

By Sunday a deep low is expected west of Ireland, leading to deteriorating conditions, starting in the West of Shetland area. Very rough seas with Hs around 6m are expected. The development of this low and its accompanied wind and waves will be closely monitored by the Infoplaza forecast team.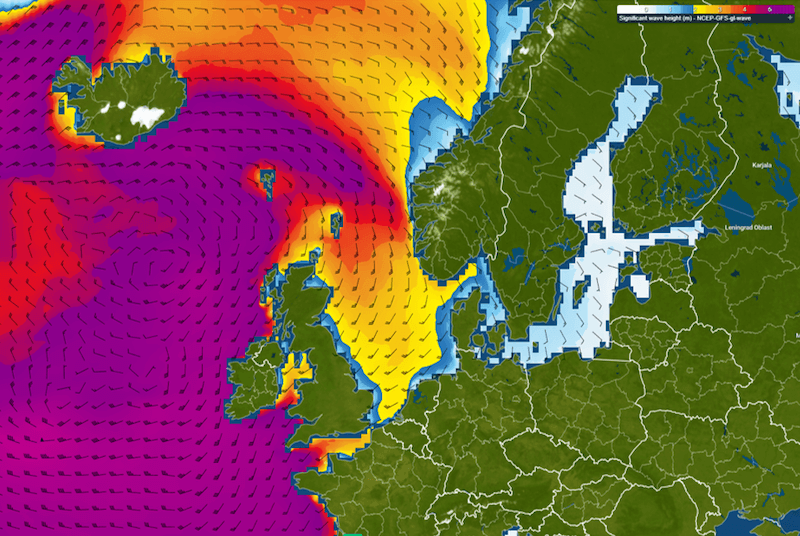 Figure 2: Forecasted significant wave height on Thursday November 24th 15UTC

Again, be prepared for a prolonged period of very strong winds and high waves over the northern parts of the North Sea this week. Stay safe, and feel free to contact us at any time in case you have of questions or remarks.

Weekly weather briefing
Like this article? We plan to publish a general weather briefing every week on Tuesdays. We'd love to hear your feedback. You can contact us anytime. Next to that, we plan to post this weather briefing on our Infoplaza for Marine Weather Operations LinkedIn page as well, so be sure to follow us to never miss an update.