The first week of September is exceptionally calm over the North Sea, leading to predominantly favorable working conditions. High pressure is keeping both wind and waves at a minimum. However, it's worth noting that in the far north, wind and waves may pick up during the upcoming weekend. This increase is attributed to low pressure moving into the Norwegian Sea, causing elevated winds and waves around the Shetlands.
Video briefing at the end of this article.
Synoptic overview
High pressure over the Shetlands is slowly shifting ESE via Scandinavia and becoming stationary over eastern Europe, maintaining a ridge over the North Sea. New high pressure will build over the UK later this week, also shifting E gradually. The influence of high pressure results in calm conditions over the North Sea, characterized by mostly good weather and low winds and waves.

Meanwhile, low pressure persists west of the Iberian Peninsula. Remnants of an old frontal trough are expected to cross the North Sea on Thursday and Friday. While they are unlikely to result in increased wind and waves, the moist air might potentially cause reduced visibility.

An Atlantic low-pressure system will arrive near Iceland by the end of this week, then track northeast into the Norwegian Sea. Associated frontal troughs could affect the northernmost part of the North Sea.


Wind and waves
Winds will generally be calm throughout this week. Moderate to fresh south-easterly winds are expected across the entire North Sea on Wednesday as the previously mentioned high-pressure area shifts into Scandinavia (see Figure 1). Later during the week, winds will weaken as the old frontal trough moves across the North Sea.

Occasionally, strong south-westerly winds are anticipated in Viking on Friday and during the upcoming weekend, influenced by the aforementioned frontal troughs (see Figure 2).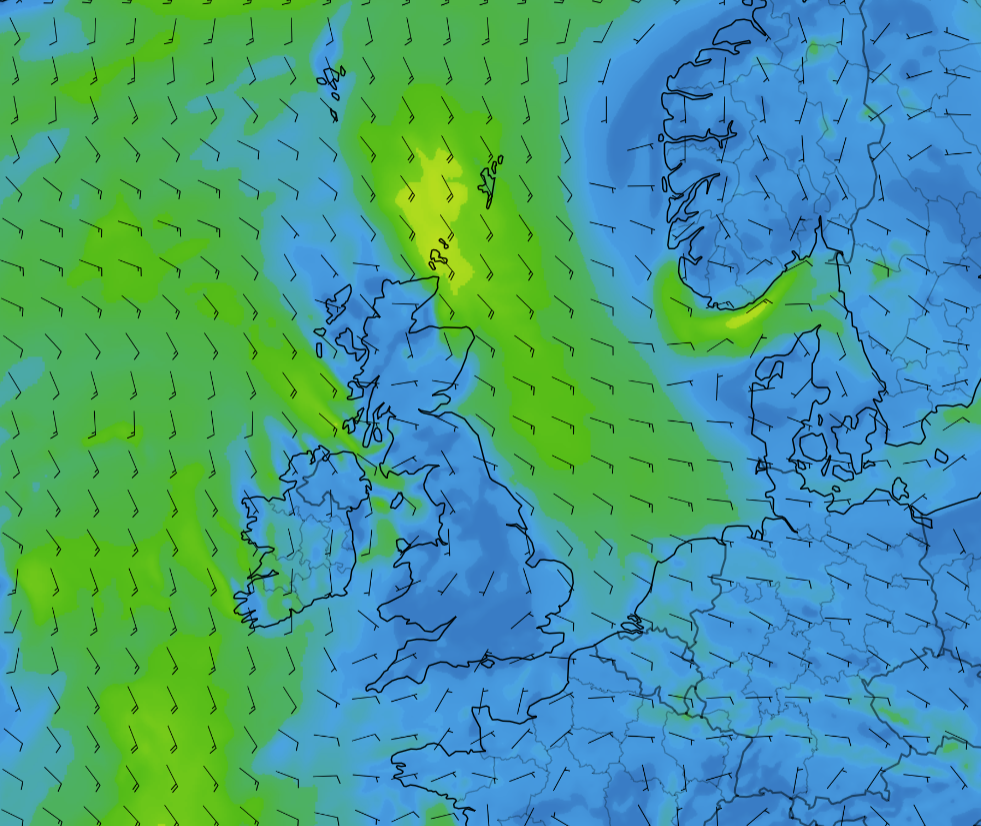 Figure 1: Wind speed and direction, valid Wednesday September 6th, 12 UTC (GFS)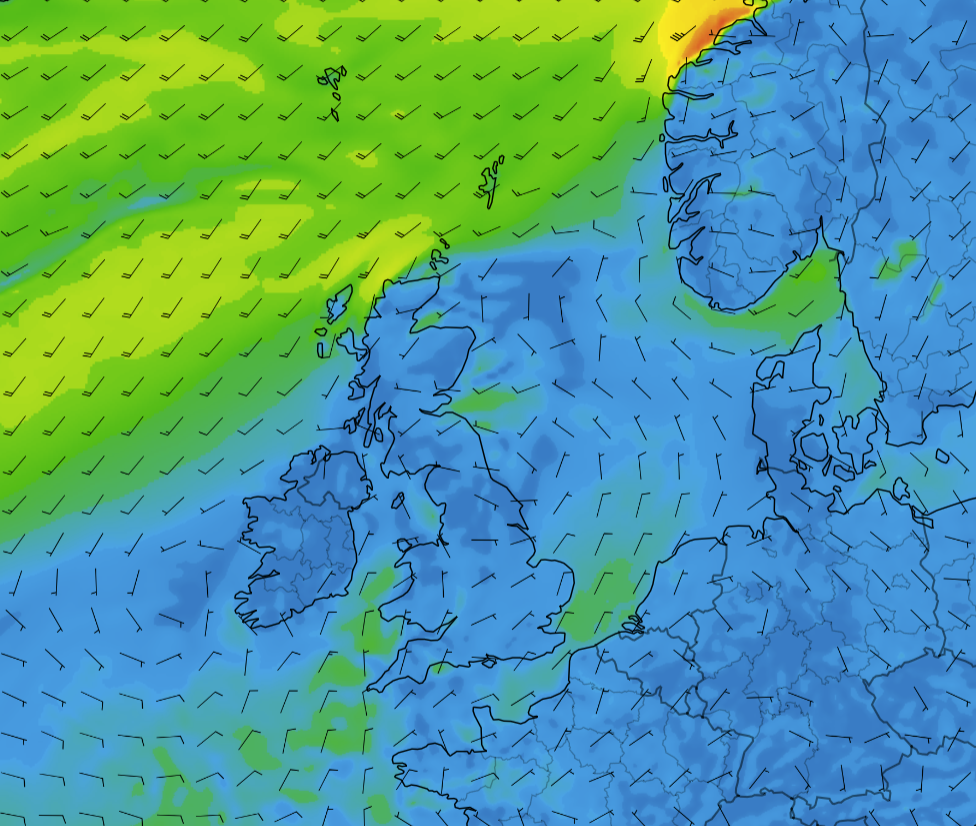 Figure 2: Wind speed and direction, valid Saturday September 9th, 00 UTC (GFS)

Besides the calm winds, waves will be low, with a significant wave height of around 1.0 meter over the central and southern parts of the North Sea and occasionally reaching 1.5 meters in the northern North Sea. Only on Friday and during the upcoming weekend, wave heights might increase to 2.0-3.0 meters in the northern part of Viking (see Figure 3).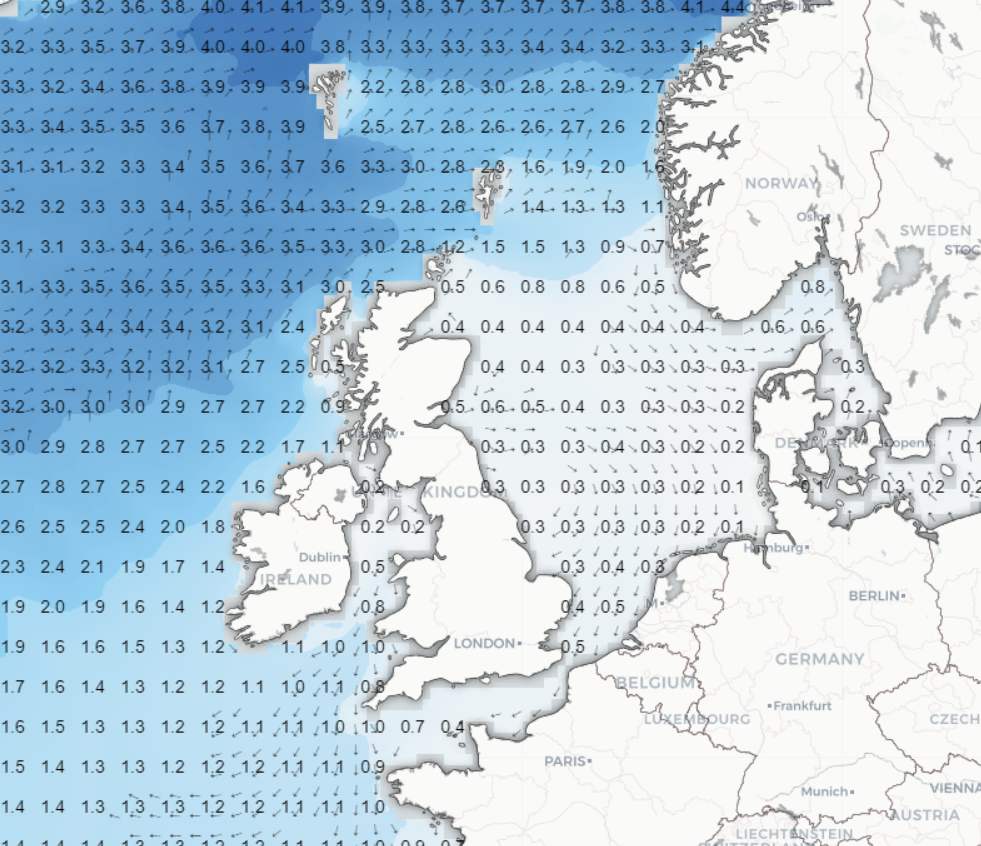 Figure 3: Significant wave height and direction, valid Saturday September 9th, 00 UTC
Conclusion
This week's generally calm weather offers numerous working opportunities across much of the North Sea.


Learn more about the weather
We just launched our new resources page. Here you will find special content like videos, webinars and whitepapers that will guide you to a decision point. Use these expert insights to improve your business or simply to get your knowledge about marine weather up-to-date.