Unusual developments in the Indian Ocean. For the fifth time in February a fifth-category cyclone has developed. Its course makes it even more unique.
Cyclone Freddy developed near the west coast of Australia and was named on February the 7th. It is currently crossing the Indian Ocean westward towards Madagascar. Freddy is expected to arrive there during the first half of the new week. Based on detailed data from weather satellites circling around the earth, it was deduced that wind speeds of as much as 265 km/h occurred! At that moment, the cyclone reached the highest category on the Saffir-Simpson scale.

In the Atlantic, we speak of hurricanes, in the Pacific these weather systems are referred to as a typhoon and in the Indian Ocean they are cyclones. The phenomenon is the same, just the designation different by region.
Fifth category unique in February!

The fifth-category wind speeds along with the timing already makes it a unique weather phenomenon. Only five times before did such a powerful depression occur in February. Only Cyclone Winston in 2016 achieved higher wind speeds. Not only that is unique about this cyclone. Only three times before did a cyclone reach Madagascar after the system formed on the east side of the 90-degree meridian.

You can read more about hurricane formation in this article.
Meanwhile, Freddy slightly lost strength and has dropped into the fourth category. The wind shear (increase in wind with altitude) and seawater temperature were suitable for further development, but the humidity was a fraction too low to sustain in the fifth category. The current forecast is for Freddy to remain a third- or fourth-category cyclone for the next five days.
Cyclone #Freddy may make history later next week.

Freddy could become 1 of only 3 other cyclones to ever form east of 90°E and impact Madagascar. Such a feat is very rare, with the last recorded instance being Cyclone Hudah in 2000. pic.twitter.com/rOmmcRA7bF

— Michael Ferragamo (@FerragamoWx) February 15, 2023
Most impact expected in Madagascar
On Monday, Freddy will pass the French island La Réunion before coming ashore in Madagascar on Tuesday or Wednesday. Both the European and US weather models are fairly unanimous when it comes to the timing and location of the so-called 'landfall'. Cyclone Cheneso, which ravaged the island state in January, has caused the soil to become saturated with excessive rainfall. As a result, a new input of rainwater could rapidly lead to widespread flooding and landslides. Later next week, Freddy could also cause widespread problems in Mozambique.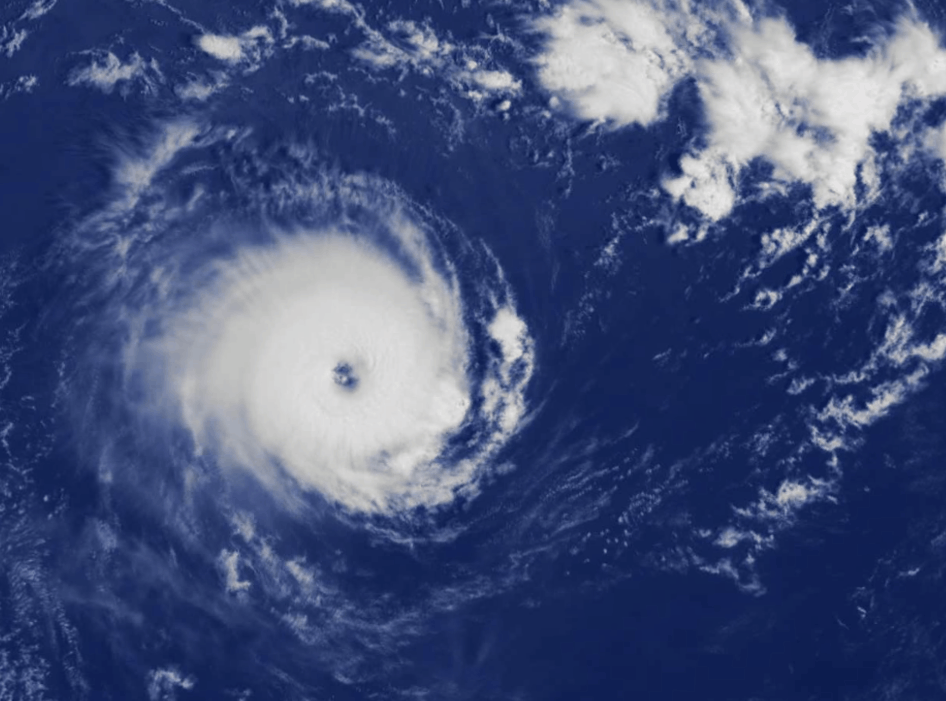 The eye is clearly visible. Source: Meteoblue.com
At Infoplaza we constantly monitor the (sub)tropics in order to prematurely inform our clients about the most recent developments. We run several high resolution in-house models which produce an almost infinite amount meteorological and oceanographic data. Enabling us to perfectly construct, forecast and display the path and intensity of tropical cyclones in several ways. So, are you curious about whether our services can contribute to the success of your operations? Feel free to contact us at any time.
Stay up to date
Our marine meteorologists are monitoring and analysing the marine weather conditions so you don't have to. On this blog they'll share their insights on current and future phenomena. To never miss a thing, you can also follow Infoplaza for Marine Weather Operations on LinkedIn.